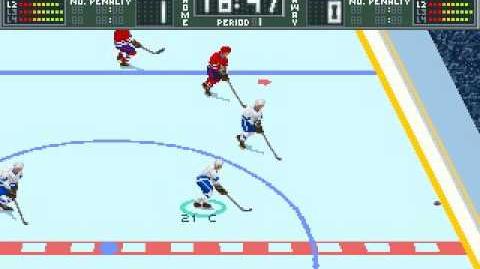 Brett Hull Hockey 95 is the second game in the Brett Hull Hockey series. It is rated E and for the SNES, Genesis and PC. It is made by Accolade Entertainment.
Gameplay:
Edit
More than 600 authentic hockey players are used for this simulation game. Athletes are rated in skills related to skating, offense, defense, and goaltending skills. The "coach mode" allows players to customize the team in order to meet their gaming needs.
Ad blocker interference detected!
Wikia is a free-to-use site that makes money from advertising. We have a modified experience for viewers using ad blockers

Wikia is not accessible if you've made further modifications. Remove the custom ad blocker rule(s) and the page will load as expected.