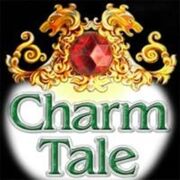 Charm Tale is a strategy puzzle adventure game for the PC made by GameHouse Inc. It was released in  2005.
Overview:
Edit
Many a year ago an evil spell was cast on the inhabitants of Fairyland. Grave is their fate, for no one dares to break the spell. Disenchant the motionless figures covered with mosaics with the help of sparkling pieces of crystal. 
Ad blocker interference detected!
Wikia is a free-to-use site that makes money from advertising. We have a modified experience for viewers using ad blockers

Wikia is not accessible if you've made further modifications. Remove the custom ad blocker rule(s) and the page will load as expected.