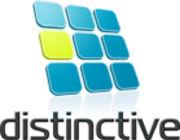 Distinctive Developments is a game designer located in Shellfield, England and has spread out into UK and San Diego. They have only published one US game because now they make mobile games in Europe. They were founded in 1994. Their first game was the Playstation version of Armories:Project SWARM.
Ad blocker interference detected!
Wikia is a free-to-use site that makes money from advertising. We have a modified experience for viewers using ad blockers

Wikia is not accessible if you've made further modifications. Remove the custom ad blocker rule(s) and the page will load as expected.