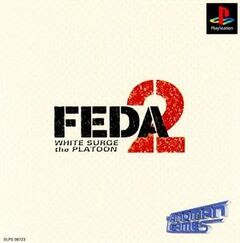 Feda 2: White Surge the Platoon is a Japanese role playing strategy game for the PlayStation made by Max Entertainment.
Gameplay:
Edit
Experience a profound story from an individual's point of view in this war-torn Simulation RPG. Unique features include battles that take place on the main screen and Hollywood-quality live action videos.
Ad blocker interference detected!
Wikia is a free-to-use site that makes money from advertising. We have a modified experience for viewers using ad blockers

Wikia is not accessible if you've made further modifications. Remove the custom ad blocker rule(s) and the page will load as expected.