Not to be confused with Dr. Chaos, a game released on the NES and Famicom by Pony Inc.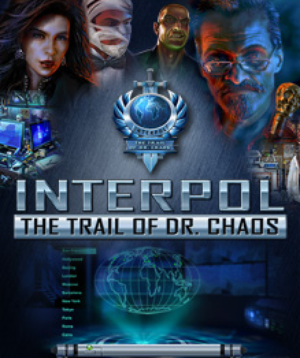 Interpol: The Trail Of Dr. Chaos is a photo hunt game developed by Tik Games for the Xbox 360, PS3 and PC.
Synospis:
Edit
Track down the evil and destructive fugitive Dr. Chaos, as you hunt down clues in the exciting seek and find game Interpol: The Trail of Dr. Chaos. As an elite agent for Interpol, it is your mission to eradicate his trail of corruption as it takes you around the world from one international city to the next. Use your investigative skills to quickly gather the evidence needed to bring him to justice.
Gameplay:
Edit
The game is like every other hidden object game.
Reception:
Edit
Ad blocker interference detected!
Wikia is a free-to-use site that makes money from advertising. We have a modified experience for viewers using ad blockers

Wikia is not accessible if you've made further modifications. Remove the custom ad blocker rule(s) and the page will load as expected.