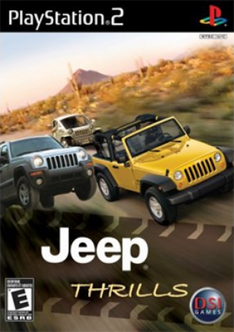 Jeep Thrills is a racing sports game for the PlayStation 2 and Wii. It is rated E and made by DSi Games.
Back Cover Info:
Edit
From the back of the box Jeep, the undisputed King of the off road adventure, invites you to climb into the driver's seat and experience racing like never before! 18 customizable Jeep vehicles (including futuristic concept cars!), 35 intense tracks, and one main objective: conquering the terrain and the elements and owning the planet. From the jungles of Central America to the frozen Alaskan tundra, this is adventure racing like it ought to be! Jeep Thrills! And everyone else? Gets left behind.
System Specs:
Edit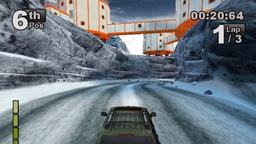 PS2 Info
Players: 1-2
Memory Card (for PS2): 8MB
Analog Control
Widescreen Capable (16:9)
Vibration Function
Wii Info
Players: 1-2
Space required for save: 1 block
Wii Steering wheel compatible
Widescreen Capable (16:9)
Vibration Function
Ad blocker interference detected!
Wikia is a free-to-use site that makes money from advertising. We have a modified experience for viewers using ad blockers

Wikia is not accessible if you've made further modifications. Remove the custom ad blocker rule(s) and the page will load as expected.