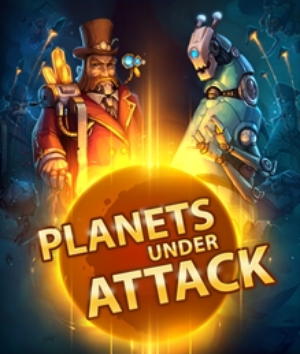 Planets Under Attack is a strategy simulation game for PC, Xbox 360 and PlayStation 3. It is downloadable and made by Targem Games. It is rated E by the ESRB.
Gameplay:
Edit
Planets Under Attack is a strategic interplanetary conflict simulator in which players control one of four available races, managing and deploying their forces to conquer enemy regimes. Foreign galaxies, multiple planetary bodies and diverse enemies all add to the challenge, providing a long-lasting and engaging experience. The graphical environment blends a unique art style with vital statistics to provide both functionality and space-age splendor.
Reception:
Edit
Metacritic — 68
GameCritics — 85
Game Informer — 73
XGN — 70
Ad blocker interference detected!
Wikia is a free-to-use site that makes money from advertising. We have a modified experience for viewers using ad blockers

Wikia is not accessible if you've made further modifications. Remove the custom ad blocker rule(s) and the page will load as expected.