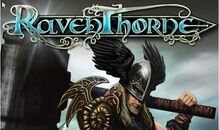 Raventhorne is a indie platformer brawler made by Milkstone Studios. It is for the Xbox 360 and available on the Xbox Live Indie Games Marketplace.
Help Raventhorne, the fallen norse hero fullfill his fate and take revenge for his death! Clear your way through the 6 worlds of Yggdrasil, and reach Asgard before Ragnarok is unleashed.
But you will not be alone in this task. Others will guide you in your journey through the breathtaking landscapes. But what are their intentions? Are you just a puppet in their hands? Time will tell.
Battle fearsome enemies with the original and challenging combat system, which requires both reflexes & tactical awareness. Cast powerful magic spells while changing your combat stance to refine your style.
Ad blocker interference detected!
Wikia is a free-to-use site that makes money from advertising. We have a modified experience for viewers using ad blockers

Wikia is not accessible if you've made further modifications. Remove the custom ad blocker rule(s) and the page will load as expected.