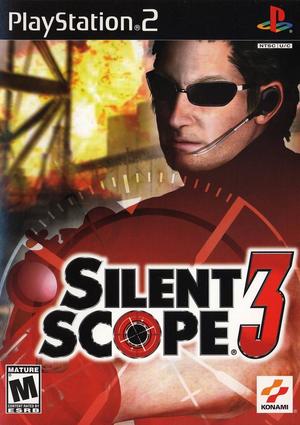 Silent Scope 3 is the third game in the Silent Scope series. It is a light gun game made for the PlayStation 2 by Konami and is rated M.
Synospis:
Edit
Silent Scope, Konami's smash hit sniper game, has been a hit in the arcades since its initial debut years ago. Silent Scope 2 also carried the same amount of support from games around the world. It's probably because of the success of the previous games that a third installment isn't too surprising. Developed and published by Konami, Silent Scope 3 takes the sniper genre to a whole new level with under sea missions and glider missions. When released for PlayStation 2 the game is even said to feature alternate paths that dictate the ending.
Ad blocker interference detected!
Wikia is a free-to-use site that makes money from advertising. We have a modified experience for viewers using ad blockers

Wikia is not accessible if you've made further modifications. Remove the custom ad blocker rule(s) and the page will load as expected.