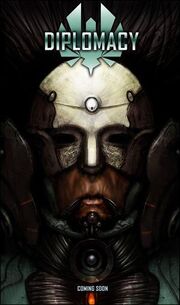 Sins Of A Solar Empire:Diplomacy is a expansion pack to the PC strategy game Sins Of A Solar Empire. It is a micro expansion to the game.
Gameplay:
Edit
The second and final micro-expansion to the acclaimed space strategy game features a complex relations and diplomatic system that offers various ways of dealing with other factions. Now you can create technology treaties, establish embassies, and even dispatch diplomatic envoys.
Ad blocker interference detected!
Wikia is a free-to-use site that makes money from advertising. We have a modified experience for viewers using ad blockers

Wikia is not accessible if you've made further modifications. Remove the custom ad blocker rule(s) and the page will load as expected.