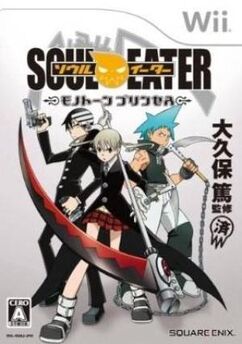 Soul Eater: Monotone Princess is a hack and slash\action adventure for the Wii made by Square Enix. It is based off the Soul Eater comics and Tv Shows.
"Wandering souls, the time for salvation has come." the strange man declared to the crowd in the dead of the night. And all who have attended this meeting disappeared.
A mass disappearance of people is prompting action from the death angel academy as the teacher has assigned the task of investigating the case to his students. However, upon investigating the incident, Mako and her friends came upon white, masked creatures and agents who have been gathering souls.
Predators usually devour souls they have gathered, but these agents who called themselves hatchers of the demon's egg are gathering them for unknown purposes. Soon, our beloved cast realized that the scheme behind the agents and the appearance of the white masks are far more dangerous than any other assignments the academy has ever set for them.
Ad blocker interference detected!
Wikia is a free-to-use site that makes money from advertising. We have a modified experience for viewers using ad blockers

Wikia is not accessible if you've made further modifications. Remove the custom ad blocker rule(s) and the page will load as expected.