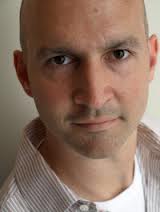 Steve Bocska was a designer for The Simpsons:Hit and Run and then became major VP's for Hothead Games and PugPharm Games.
Steve Bocska (B.A., M.A., MBA) has 10 years of post-secondary education, including an M.B.A. (Entrepreneurship) and M.A. (Planning). He possesses nearly a decade of direct experience in the video game industry, having worked for Disney Interactive, Black Box (E.A.), and Radical Entertainment in roles of lead designer, producer, and executive producer. In 2006, Steve became a founding CEO of Hothead Games, helping raise over $6 million in private equity financing and winning the Canadian New Media Association's award for "Most Promising New Company of 2007." He was nominated for the "Ernst & Young Entrepreneur of the Year" award in the same year. Steve also possesses extensive business planning and award-winning strategic planning skills, and is skilled at anticipating trends and patterns within the video game industry. He is regularly requested to speak at high-profile video game industry events, and has spoken at the Game Developer's Conference (San Jose, California), South by Southwest (Austin, Texas), Vancouver International Game Summit (Vancouver, BC), VIDFEST (Vancouver, BC), Banff New Media Festival (Banff, Alberta), GameON Finance (Toronto, Ontario), and others. He has also advised and consulted for more than 100 business startups and organizations in the roles of business planner, strategic planner, market analyst, and operations advisor.
Ad blocker interference detected!
Wikia is a free-to-use site that makes money from advertising. We have a modified experience for viewers using ad blockers

Wikia is not accessible if you've made further modifications. Remove the custom ad blocker rule(s) and the page will load as expected.